GB3CZ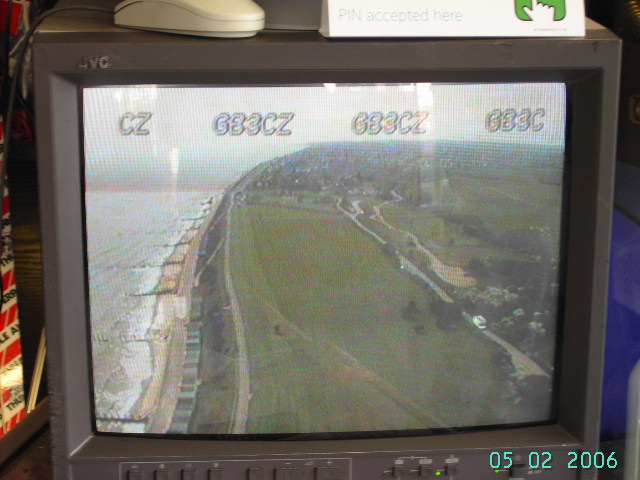 Clacton's first Amateur TV Repeater
Operating 24hrs a day / 7 days a week
2432Mhz FM Horizontal
5W ERP
80 Meters Above Sea Level
TM218172
JO 01 OT
Signal reports please to.....
Situated on top of the Coastguard Tower, Holland Haven, Holland-on-Sea, Essex.
Stunning live views of the Haven and Sea Front.
Colour during daylight hours with auto switching to b&w at night.
70cms Repeater
433.225Mhz
CTCSS 103.5Mhz
TM218172
JO 01 OT
2Meter Repeater
145.775Mhz
CTCSS 103.5
TM218172
JO 01 OT
Please help to keep these repeaters on the air, they are here for your enjoyment.
Donations to the Repeater Fund gratefully received.
Please use this link to make your donation.
Click here for UK Amateur Repeater List